Executive Committee
The Executive Committee is responsible for the conduct and management of the Association's affairs.
Our Executive Committee is made up of 9 members who are elected to roles - President, Secretary, Treasurer, Vice President, an Education Lead, a Conference Lead, a Technician Lead, a Website Lead and a Credentialing Lead.
More information on the structure and powers of the Executive Committee can be found in Section 13 of the Rules.
The Executive Committee meets at least six times per year to manage the affairs of the Association.
Current Executive Committee
Hendrik Schoonwinkel
President
BG
Blair (Blair) Gardiner
Vice President
EM
Elena Mendez-Gray
Secretary
Treasurer
Aashish (Ash) Yamba
Conference
SK
Miss Sarah Khalid
Education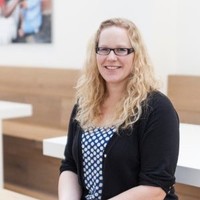 Charlotte Bunnett
Technical
---
Contact the Executive Committee
You can contact our Executive Committee directly at the following: